School Dinners through Caterlink
Year 3 & 4
​
Year 5 & 6
 
 
 
 
per day
£2.22
£2.32
per week
£11.10
£11.60
Per month (20 days)
£44.40
£46.40
 
 
 
Please use ParentPay when  paying for your child's lunch at www.parentpay.com
ParentPay Step By Step Guide on how make a meal booking
Download the Lunch Menu: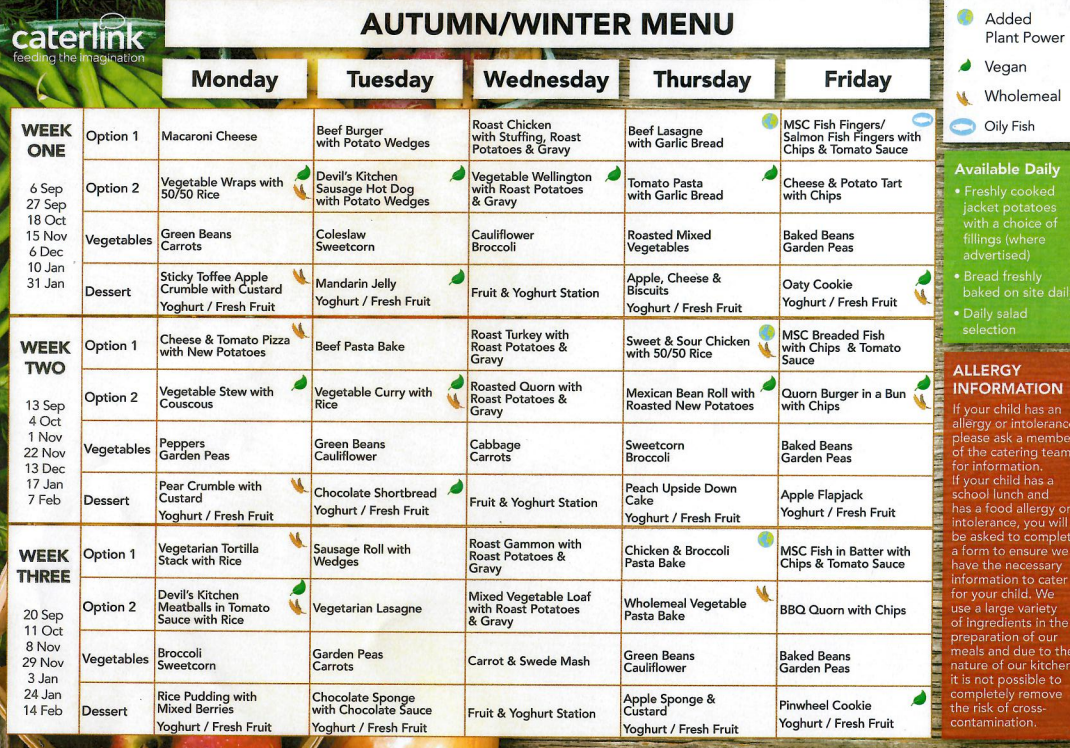 Autumn/Winter Lunch Menu 2021/22
Chinese New Year Special Menu – Tuesday 1st February 2022
World Book Day Special Menu – Thursday 3rd March 2022
Cool Milk
Cool Milk is the UK's leading school and nursery milk supplier, working in partnership with local authorities and early years groups to supply free and subsidised school milk to children in pre-schools, nurseries and primary schools.
The cost of a unit of milk is £0.23/day. Payment is calculated up to the End of the Academic Year, or End of Current Term, or End of Current Half-Term.
If you would like to sign your child up for Cool Milk, please register & order through the Cool Milk website.